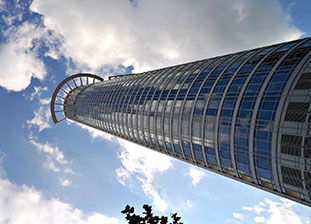 About Us
iTM is an end-to-end IT Solutions Provider. we have a full service catalogue that addresses the needs of Governments and Businesses. iTM company provides a mix of IT solutions, some based on legacy systems client and server paradigm and the new IT solutions based cloud concept, that are powering innovation in many fields. Therefore it is key to think about how IT services will be core to your business in delivering to your key objectives.
Our Core competences are:
For More information contact us today to help your business with an end-to-end IT soultions that is tailored to your business.
IT Infrastructure Design and Implementation
Video Surveillance Solutions
IT Security Solutions
IT Integration and Professional Services
Wireless Networks Solutions
IP Telephony and VOIP and Broadband Solutions
Websites Hosting and Design Solutions
Cloud Video Surveillance Solutions
Access Control
Geolocalisations
Datacentre Design